Who We Are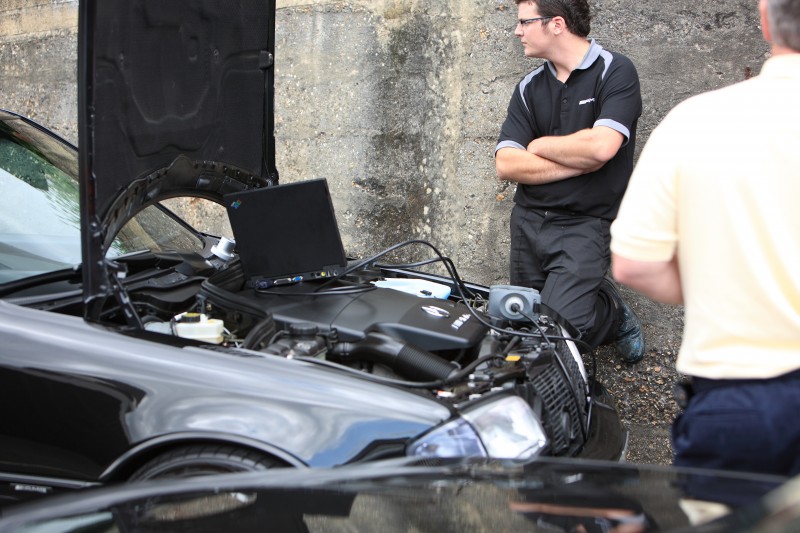 Mercedes Benz & Smart Car Specialist in Hampshire
Oliver and his team have the skills and knowledge to perform repairs on all Mercedes Benz models and has extensive experience in electrical, mechanical and air-conditioning maintenance.
They are also fully trained to repair and maintain smart cars too. Prestige Car Services' forte lies with analysing and correcting electrical problems by using the latest diagnostic equipment.
Why Us
Prestige Car Service is Portsmouth's leading Mercedes and Smart Specialists. We have a combined experience of over 35 years with Mercedes cars.

We use our extensive experience to carry out servicing, repairs, MOTs and diagnostic fault finding using the latest equipment and tools. We have Star diagnostic equipment that enables us to diagnose complicated faults quickly.

We pride ourselves not only on the quality of workmanship, but the quality of our service.
Opportunities
We know your quality of your car depends on the quality of work.
We offer very competitive parts and labour prices in comparison to main dealers. As well as Mercedes and Smart we also cater for all other makes and models of vehicle.
Before any work is commenced we always contact the customer explaining the work required and associated costs.
We are able to offer Mercedes Benz software updates and ECU upgrades and replacements
All servicing is carried out in accordance with manufacturer service schedules. By adhering to these specific schedules, owners of vehicles still under manufacturer warranty can rest assured that their full warranty rights are being maintained.
History
Prestige Car Service was founded in 2007 by Oliver Stoner, a professional technician with almost 10 years of experience working for Mercedes Benz. A passionate Mercedes Benz club member and motorsport enthusiast, Oliver understands the dedication and care needed to successfully repair and maintain your car.
Oliver was joined in 2009 by Jack Sykes. Jack successfully completed an apprenticeship with Mercedes Benz in 2006 and is fully qualified in Mercedes Benz and smart car maintenance, repairs, diagnostics and electrical work. Jack's specialty is major mechanical work with engines and suspension systems.
Testimonials
"These guys are a rare breed. Passionate, generous and knowledgeable. Their customer service is excellent and they do those little extras that show real care and attention to detail."

Sam Petyan
"These guys serviced my A45 a few weeks ago. Amazing service, was cheaper than originally quoted and used genuine parts. They also kept the digital service book up to date. Will be using them in the future. Top service!!"

Gareth Phillips